Lab Support Stands and Jacks
Everything you need to support and hold your labware.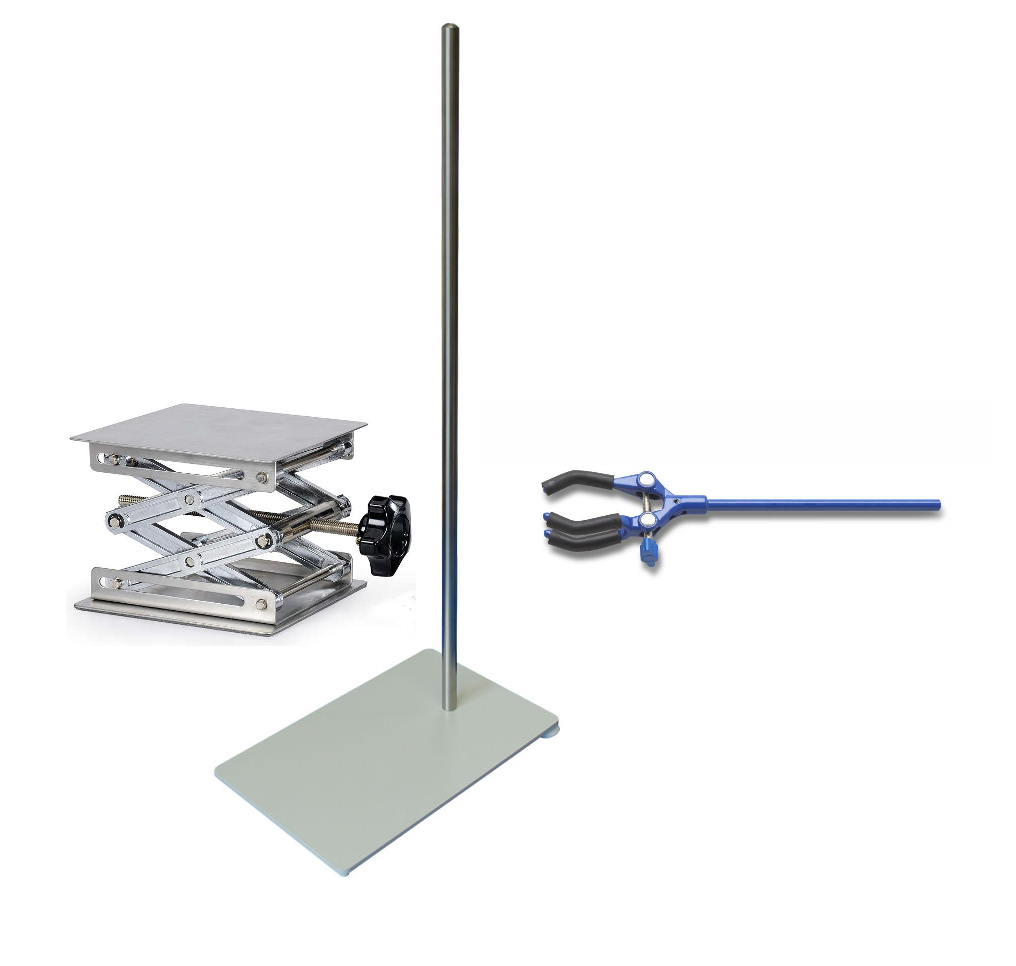 a lab stand is used to securely hold your laboratory items upright and so you can safely perform your process or experiment without worry of it falling over, breakage, or spillage.
Most lab stands consist of
a base -which is typically a thick plate of steel or with legs in a "U" or "V" shape
a rod -is a long round piece of metal usually made of stainless steel or plated for corrosion

resistance

.  
The lab stand is used together with 3-finger clamps, and rod clamps to hold and support the items. 
A lab jack is a device used to raise and lower your lab items.