If you have broken glassware don't panic...we can fix it.
We can repair anything from a simple joint on a boiling flask to a cracked wiped film system. We know that broken glass is downtime which can be incredible costly so our repair service is unique in that we don't let your order fall to the bottom of a pile. We can usually finish the job within 48hrs of received, and will work for expedited repairs for an additional fee. 
Replacing a joint for example is roughly $100 + parts, and is usually less than $200 in total. If your item is valuable then this is a very reasonable cost, but if your piece is only worth say $60, then the repair would probably not make sense. In some cases it may be better to make or purchase a new item. Some cheaper glass might also be a different lower quality borosilicate which makes the repair less likely to succeed. 
Since every repair is unique and we can only give a rough estimate to the cost when quoting over the phone/email.  
We offer the standard caveat:
All repair work is accepted on a best effort basis with no guarantee or warranty of a successful repair. Due to the unpredictable nature of glass your item may be further damaged or destroyed in the repair attempt. This is an unavoidable risk but if your item should break we will contact you to discuss additional steps to complete the repair before proceeding. We do not accept liability of any kind for damage to the glass or the loss of the object. You will not be charged if the repair attempt fails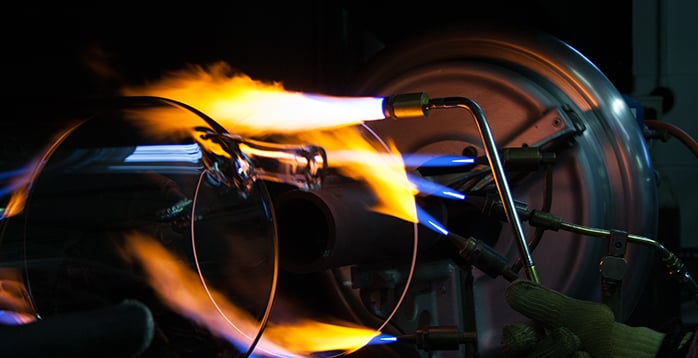 Please see our repair guide here