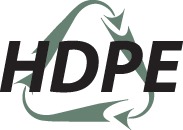 Specifically designed for use with 18, 24 and 36" Buchner Funnels, apply slight downward pressure and 'sweep' the trowel along the surface of the precipitate to quickly and efficiently smooth fissures appearing during the filtration process.
Large surface area smooths fissures faster than the traditional narrow spatula method.

Beveled edges on both sides permit bi-directional smoothing.

Curved ends match Buchner Funnel sidewalls allowing easy access to the entire surface.

FDA-grade high-density polyethylene (HDPE) complies with industry standards and provides maximum chemical-resistance.

Welded construction with no hollow cavities assures hygienic use and easy cleaning.

Compatible with industrial dishwasher temperatures and cleaners.