Please CALL US AT

(510)487-1390

 or EMAIL [email protected] for availability.
We will provide a full quote with shipping costs and lead times.
Introducing new and improved, top of the line
Decarb Reactors
by Goldleaf Scientific
Goldleaf Glass Decarb Reactor Systems are made with the ideal chemical resistant borosilicate glassware and ptfe seals and a temperature range up to 240°C. Engineered for a user friendly and efficient performance with a sturdy, easy to assemble stainless steel frame and digital stir controller for precise RPM's.
Triple layer, double jacketed reactor for heat preservation with a vacuum insulated outer layer. Every kit comes with a powerful heater to decarb your solution, along with a chiller for the reflux condenser to protect your pump. Use the vacuum pump to remove unwanted gases and prevent pressure build up while also getting the pressure down to exactly where you need it. Motorized lift makes cleaning a breeze, preventing carbon build up in your vessel. 
Custom reactor options available; change joint sizes, design condensers, and create manifolds that perfectly fit your facility. 
Our in house, USA based glassblowing studio allows for quick turn around time on custom orders and repairs. 
Call us with any customization requests. (510)487-1390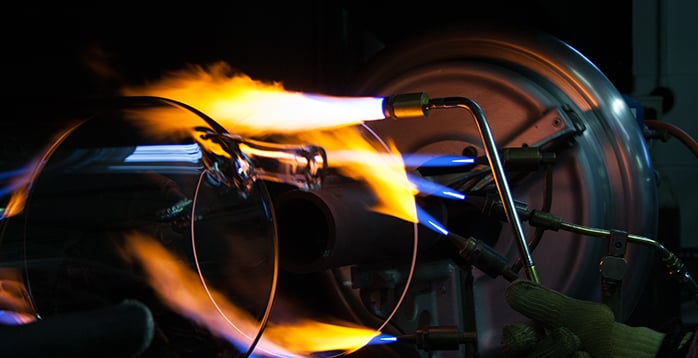 Specs:
Sizes available: 20L & 50L
Temperature Range: -90°C to 240°C
Double Jacket Reactor for Insulated Temperature Control
Motorized Lift for Reactor Vessel
Multi-Port Lid
Reflux Condenser
Feed Funnel
Stainless Steel Stand
110-120V 60Hz
*Call or email for availability and additional equipment options (510)487-1390 | [email protected]*